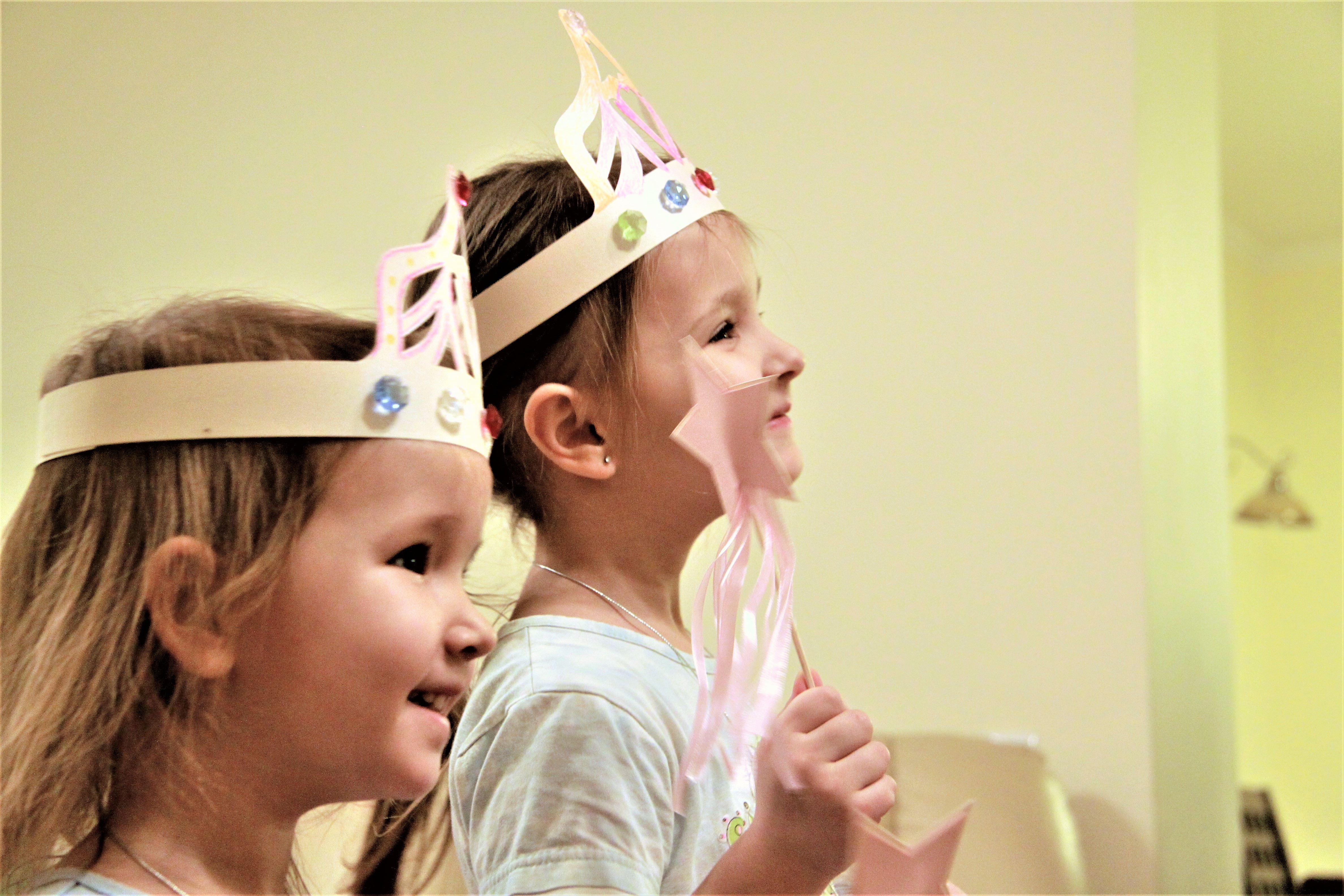 "Mama, God can do anything which means He can even make a real magic wand. I want God to make things happen when I say, because He is the only one that can".
Well, I can't turn them into princesses or make real magic wands but I can make nice paper ones. I printed the tiaras and stars and overlay-ed on a thicker paper, cut them out and there you go! The girls got to pick their favorite "crystals" and we glued them together.
In moments like this I get to appreciate my natural talents which otherwise would never be used. What a joy to see the excitement on their faces wearing those crowns. It's building beautiful memories!
We discovered paper fun! A project a day. So far we did butterflies, paper dolls and 3D princesses.
My paper tools are finally in use after a long time of inactivity and I would say they are a MUST HAVE for every mother of girls: paper knife
, cutting mat
, hot glue gun
. If you have these, creativity has no limits!