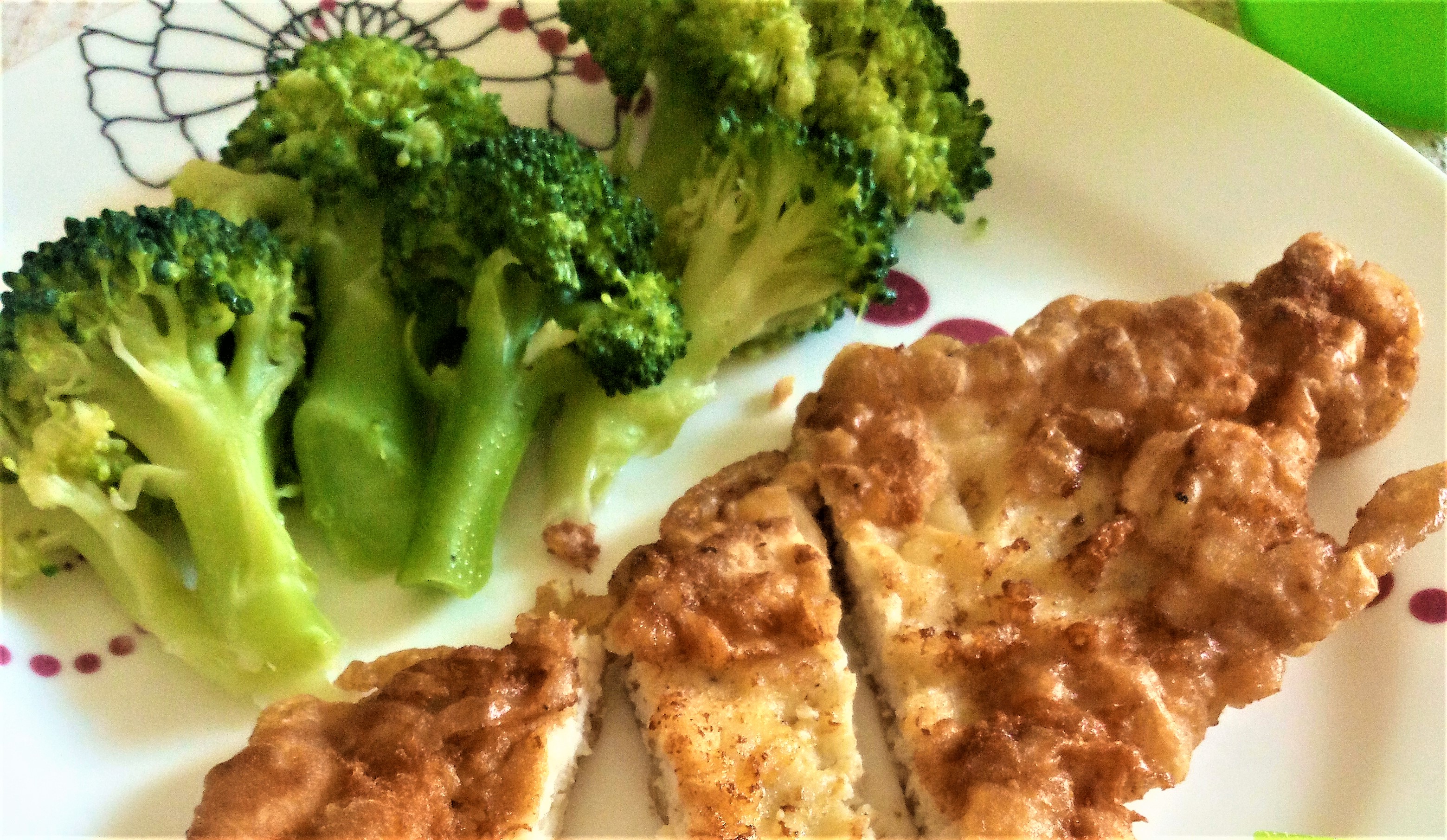 Schnitzel can't get any better than this!!! I don't like to use breadcrumbs for a couple of reasons. So all I need to get this crisp and perfectly tender schnitzel is flour and eggs.
How to make it:
Cut one pound of chicken breast into 4 or 6 thin cutlets.
Pat dry, pound, season with salt and pepper on each side.
Heat a pan with oil.
Beat two eggs in a bowl and set aside.
Put flower on a large plate.
Dip chicken in egg and then in flour. Repeat.
Fry a few minutes on each side until golden (but not brown).
Combine with broccoli or green beans and any kid will be delighted! Let me know if yours like it as much 🙂